Join us in Germantown for The 17th Annual Philadelphia Juneteenth Festival!
Saturday, June 17, 2023,  12pm – 7pm (No Rain Date)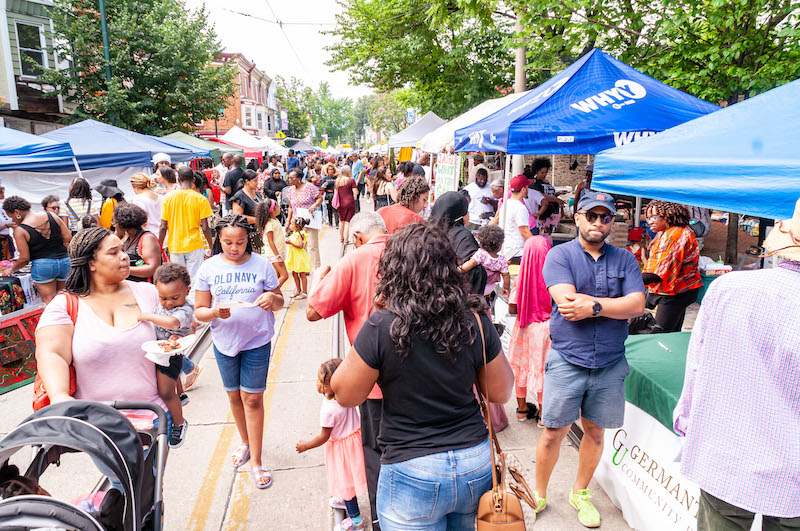 2023 Represents the 158th Anniversary of the 13th Amendment of the United States Constitution, Enacted to Abolish Slavery in America
Don't miss out on an amazing opportunity to support the 17th Annual Philadelphia Juneteenth Festival (PJF), Saturday, June 17, 2023. 12pm – 7pm in Germantown. Enjoy a day-long outdoor street festival filled with re-enactments, music, history, culture, food, meaningful conversation, fun and more.
Partner with us in this historic celebration of freedom and culture. PJF elevates the significance of Juneteenth by educating the community while shining a light on the anti-slavery and abolitionist movements of yesterday and today. Attendees engage in a host of family focused activities designed to bring history to life. Features include African drumming, a Children's Village, historical re-enactments, a historical and cultural marketplace, tours, resource information, food trucks, music, artistic performances, panel discussions, and more.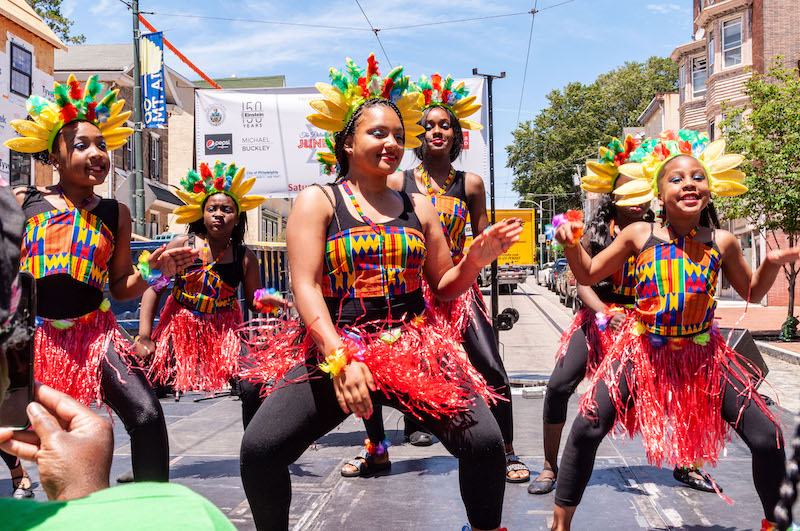 Johnson House Historic Site, a National Historic Landmark and Underground Railroad station, is a museum and Center for Social Advocacy that represents what "everyday people have done and can do to make a difference in their community and beyond." The Quaker Johnson Family were active leaders in the anti-slavery movement, working to abolish slavery and institute progressive social and racial justice changes. Working closely together, abolitionists – free and enslaved Africans and whites – assisted escaped slaves as they fought to gain their freedom.
BECOME A SPONSOR TODAY. Your support is critical to the success of this outstanding event. Sponsorship is tax-deductible! Take a moment to review the attached sponsorship deck. Secure your commitment in the following methods:
Via check to

Johnson House Historic Site

mailed to 6306 Germantown Avenue, Philadelphia, PA 19144

Click this link to DONATE directly to our PayPal account
A member of our staff will follow up with you to answer any questions and confirm your receipt of this information. In the meantime, feel free to direct any concerns to Cornelia Swinson at 215-438-1768.
You are the key to our success. Generous donations make it possible for Johnson House to continue to tell the story of one of the most significant chapters in the story of American freedom.