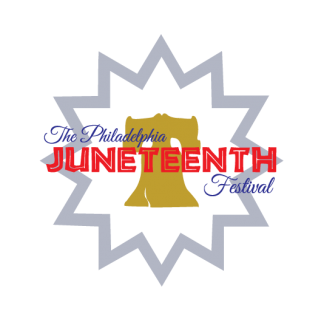 Juneteenth is the oldest nationally celebrated day to commemorate the end of slavery in the United States. 2020 also represents the 155th Anniversary of Juneteenth celebrated in the United States.
2020 represents the 401st anniversary – 1619 – of when enslaved Africans arrived in Hampton, Virginia aboard a Dutch ship.  They were the first Africans on record to be forcibly settled as involuntary laborers in the North American British Colonies.
The street festival kick-off is at 12 pm on the 6300 block of Germantown Avenue. Throughout the day, enjoy child and family-friendly activities.  Shop among a host of vendors amid a historical and cultural marketplace, view exhibits on freedom throughout the block, enjoy performance artists, learn about our culture and history through re-enactments, experience the work of fine artists and craftsmen, and sample a variety of dishes at food trucks! The Beer and Hard Cider Garden will be set up to offer a variety of adult drinks. Bring the young ones to the Children's Village where activities will keep them occupied and include engaging activities: petting "baby goats," face painting, moon bounce, arts, and crafts! A panel discussion will be determined at a later date.
Check Back for a List of Activities
CALL FOR VENDORS!
The Philadelphia Juneteenth Festival seeks community organizations, food vendors, and art, craft, and other merchants to participate in the 14th annual Philadelphia Juneteenth Festival on Saturday, June 20, 2020 from 12 p.m. to 7 p.m. The festival is held on Germantown Avenue, between Washington Lane and Johnson Street. The street will be closed to vehicular traffic.
Advance registration and payment are required to participate as a vendor in the festival.  FOOD/DRINK vendors, you MUST have a current permit from the City of Philadelphia to vend:  http://phlevents.org/applications
Vendor space is limited and final approval to vend will be determined by Johnson House staff.
*Vendor Registration closes Friday, June 12, 2020 
VENDOR REGISTRATION AND PAYMENT OPTIONS:
SNAIL MAIL/IN-PERSON:
Download and complete the Juneteenth Exhibit Vendor Agreement 2020
Send in the completed vendor form with your payment.  We accept cash, check or money order.
Drop off form and payment in-person at Johnson House, 6306 Germantown Avenue, Philadelphia, PA 19144. Payments are accepted from Monday to Friday from 10am to 2pm.
OR
ONLINE:
DOWNLOAD and fill out the Juneteenth Exhibit Vendor Agreement 2020
Select the appropriate vendor type below then click the 'Buy Now' button to complete your purchase:
Your application is NOT complete until we receive payment, completed vendor form, and a copy of your permit from the City of Philadelphia to sell food/drink (if applicable).  
**FOOD/DRINK VENDORS must have the correct permit to sell food/drink at the Philadelphia Juneteenth Festival from the City of Philadelphia. NO EXCEPTIONS**